1. Café Commute
Just because you needed to be on the road 10 minutes ago, doesn't mean you have to settle for boring breakfast bars & granola to start your day. Smithfield Power Bites pack tasty ingredients like real sausage, cheese, and potatoes into savory, poppable bites that are ready in just 45 seconds and fit right in your car's cupholder so you can get a satisfying breakfast no matter what traffic looks like.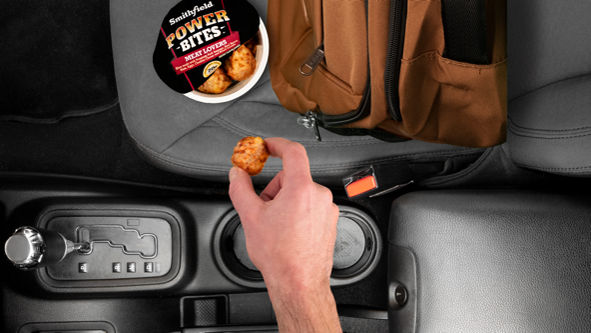 2. Meaty Meal Prep
Get a head-start on weekday lunches by prepping delicious dishes ahead of time. Cook up your favorite flavor of Smithfield Marinated Fresh Pork on Sunday night, pair it with delicious sides like sauteed veggies or mashed potatoes, and portion it out into individual containers. Then when you're headed out the door in the morning you can just open the freezer, grab & go!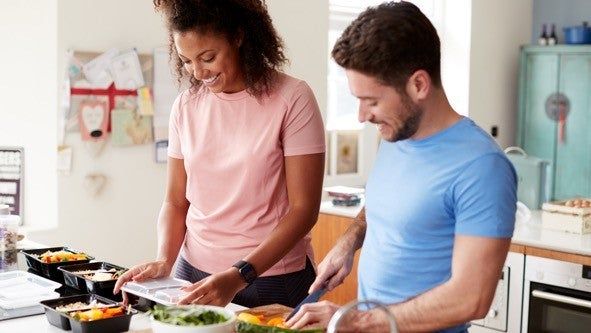 3. Afternoon Snacking
Escape that sluggish afternoon slump & keep your energy levels up with protein-packed snacks you can have ready in no time. Skewers stacked with your favorite Prime Fresh meats and fruits, veggies, or cheeses, are the perfect option that you can make ahead of time! Simply pop by the fridge and walk back to your desk with a quick bite whenever you feel yourself fading.