CREATING YOUR OWN BACON BAR
Give your holidays a delicious twist this year with your very own Smithfield Bacon Bar. Mix things up with different Smithfield Bacon varieties, warm flakey biscuits and sweet jams. You can even print out your own labels to give your Bacon Bar a personal touch. So treat your loved ones to something special this year, with your very own, mouthwatering take on holiday breakfast.
PRINT AND CUSTOMIZE YOUR OWN BACON LABELS
Print onto thick card stock and cut to desired shape. Use twine to tie label onto jars, or attach to a small clothespin and then clip to bacon dish.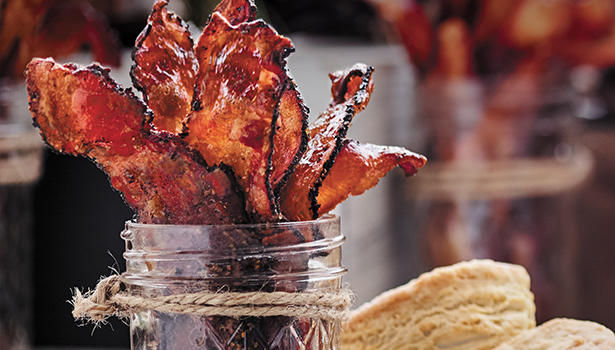 BACON BAR RECIPES
Sea Salt Caramel
Caramelized Bourbon Bacon
Bacon Twists
And more
Crispy Bacon Twists with Gouda and Apricot Preserves
Cherry Bacon Jam with Thyme and Cloves