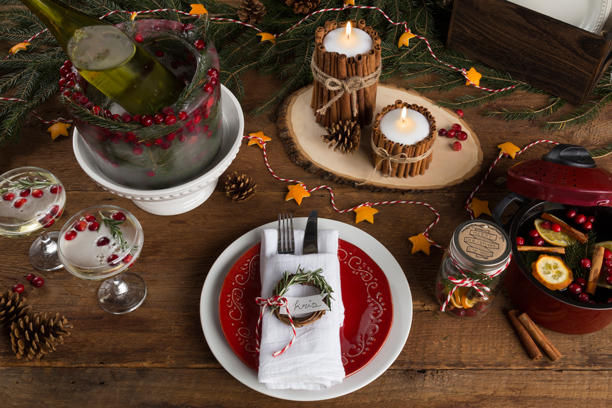 Frozen Champagne Ice Bucket
---
Supplies
Two plastic buckets
Cranberries
Evergreen sprigs
Water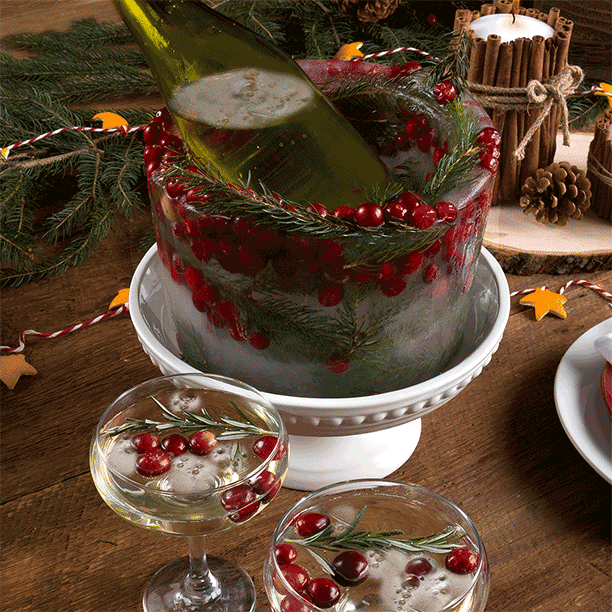 Quick tips
Place evergreen sprigs and a handful of cranberries at the bottom of the large bucket.
Place smaller bucket inside the large bucket (may need to weigh down with rocks).
Nest cranberries and evergreen sprigs around edges.
Add water. Freeze for 24 hours.
Unmold and place onto cake stand.
Cinnamon Candle
---
Supplies
Cinnamon sticks
White pillar candles
Wood plaques
Candle dishes
Glue gun
Twine or Ribbon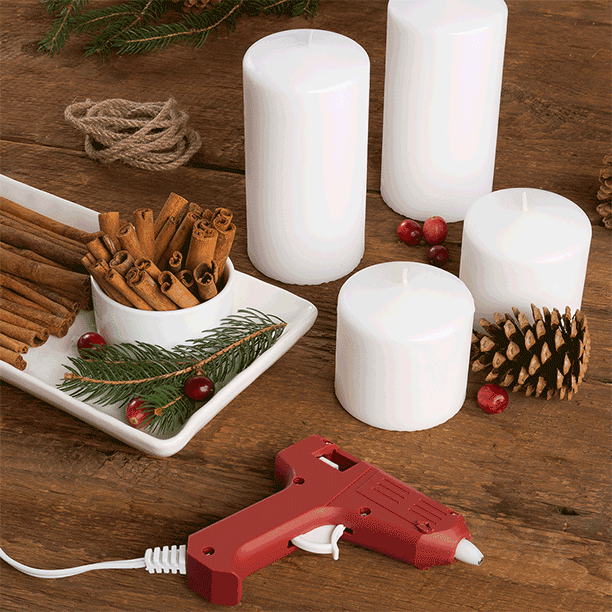 Quick tips
Glue cinnamon sticks around the candle.
Secure with twine or ribbon.
Arrange on rustic wooden plaque and/or candle dish.
Orange Garland Centerpiece
---
Supplies
Orange or tangerine peel
Small star cutter
Yarn or baker's twine
Hole punch
Greenery or pine boughs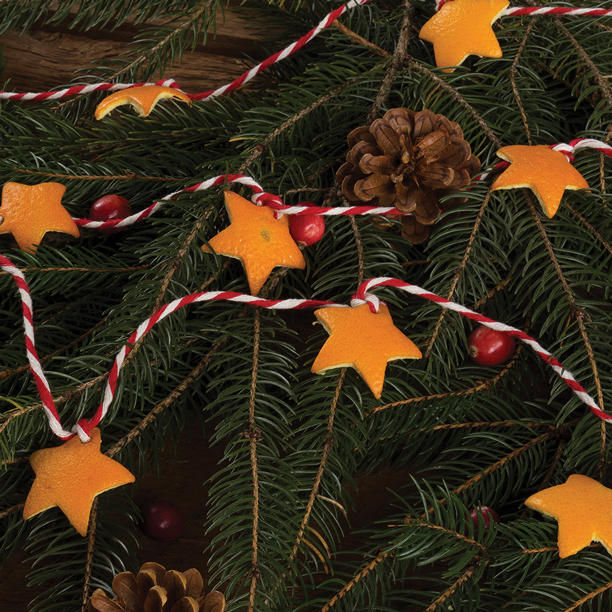 Quick tips
Cut oranges in half, and remove the fruit. Keeping the peel in one piece.
Stamp star shapes out of orange peels. Punch holes at the top of each star.
Dry orange peels at room temp or in open oven on lowest heat.
String & tie each star on the twine to create garland.
Smell Pot/Jar
---
Supplies
Dried oranges
Pine branches
Cranberries
Cinnamon sticks
Jar
Ribbon or Twine
Gift tags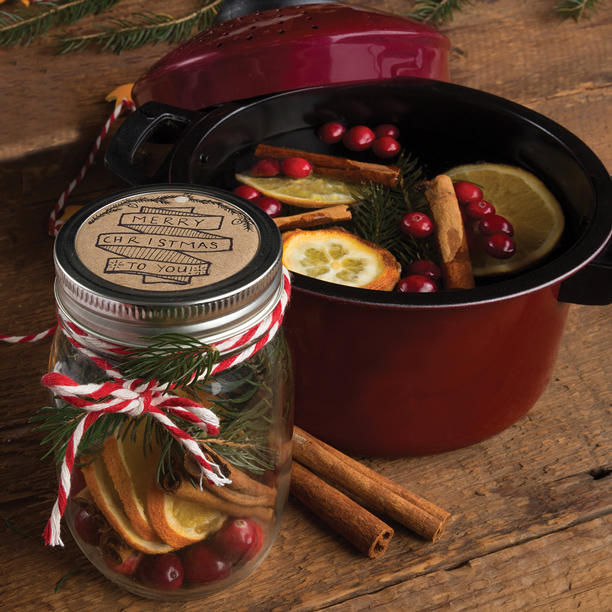 Quick tips
Combine all ingredients in jar.
Decorate jar with ribbon and gift tag.
Rosemary Wreath Name Cards
---
Supplies
Mini wreaths
Rosemary
Name cards
Pen
Hole punch
Green arrangement wire
Ribbon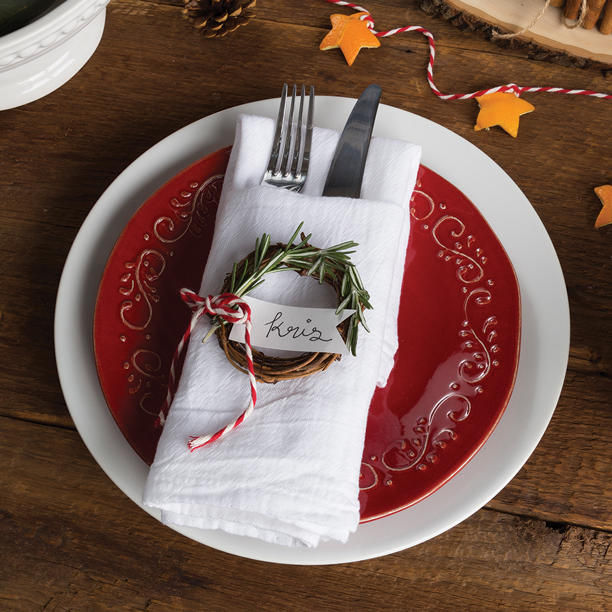 Quick tips
Write names on the name cards using a festive gold pen.
Punch hole in name card.
Affix rosemary and name card to wreath with arrangement wire and/or ribbon.
Place on neatly folded linen napkin.