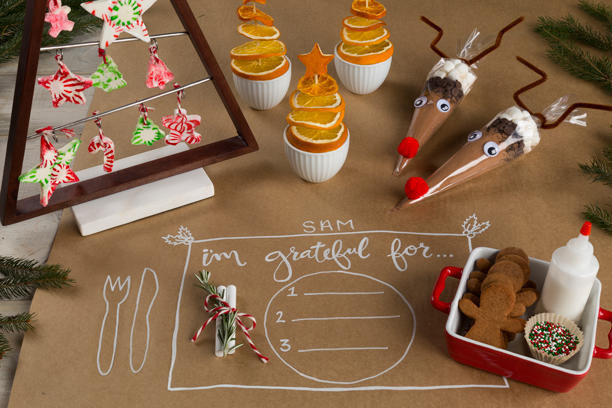 Paper Place Mat
---
Supplies
Paper roll
Chalk/white paint pen
Ribbon
Rosemary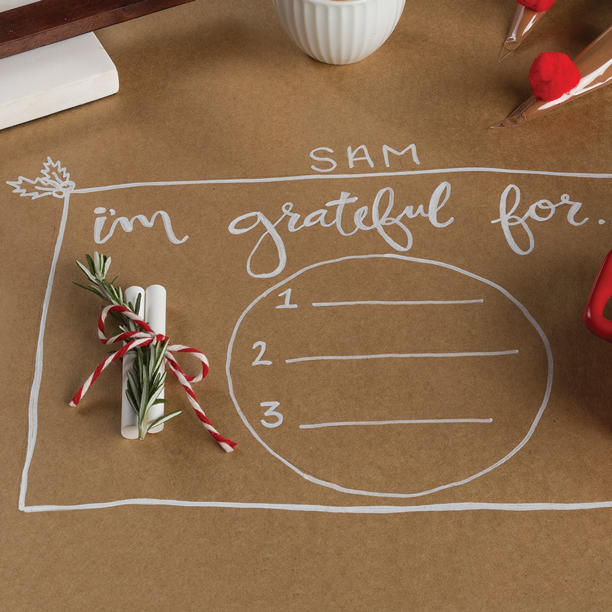 Quick tips
Draw place mat onto paper.
Add child's name above.
Tie chalk with ribbon and sprig of rosemary.
Gingerbread Kits
---
Supplies
Gingerbread cookies
Sprinkles/gum drops
Icing squirt bottles
Basket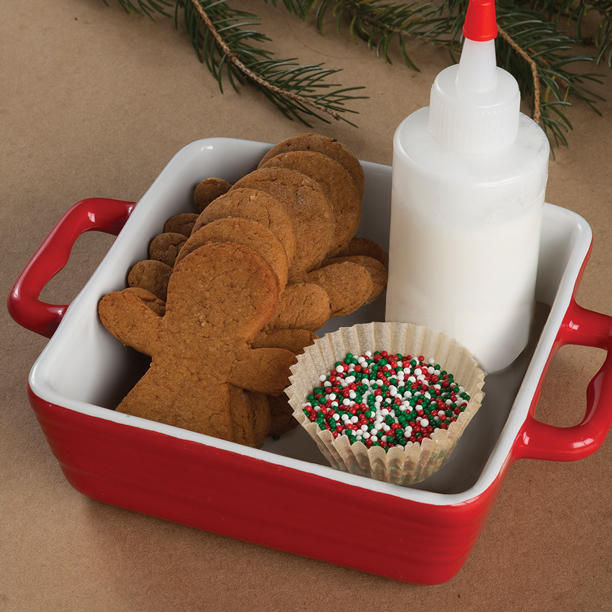 Quick tips
Assemble kit.
Use icing as "glue" to decorate your gingerbread man.
Create a face or buttons out of the gumdrops and sprinkles.
Add more details with icing if desired.
Place finished gingerbread men in basket with festive filler.
Peppermint Ornament
---
Supplies
Peppermint candies
Metal cookie cutters
Cookie sheet
Parchment paper
Cooking spray
Toothpicks
Ribbon
Tree Stand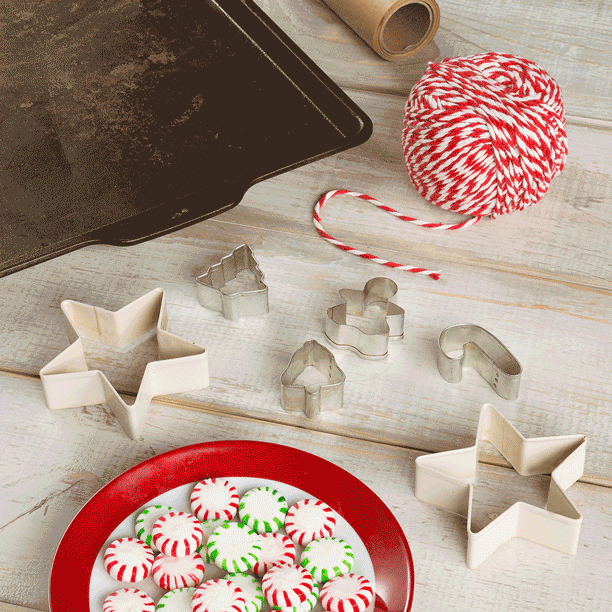 Quick tips
Place parchment on cookie sheet.
Spay cookie cutters with oil, and place on cookie sheet.
Insert 1-3 peppermint candies into each mold.
Heat in oven at 350°F for 5-10 mins.
Remove from oven and immediately poke holes in each shape using a toothpick.
Delicately push hardened candies out of mold. Finish by tying each with ribbon loop.
Cocoa Reindeer
---
Supplies
Triangle bags
Cocoa powder
Chocolate chips
Mini marshmallows
Wiggly eyes
Red balls
Brown pipe cleaners
Little rubber bands
Glue gun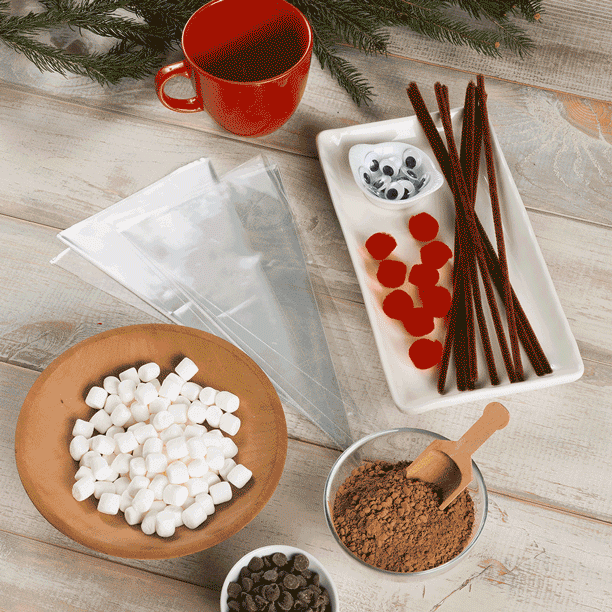 Quick tips
Layer cocoa powder, chocolate chips and mini marshmallows into bag. Close with rubber band.
Glue eyes & nose (red ball) onto each bag.
Finish by twisting and shaping pipe cleaner as reindeer antlers.
Orange Trees
---
Supplies
Oranges
Star shape cookie cutter
Skews
Small bowl
Arrangement foam
Glue gun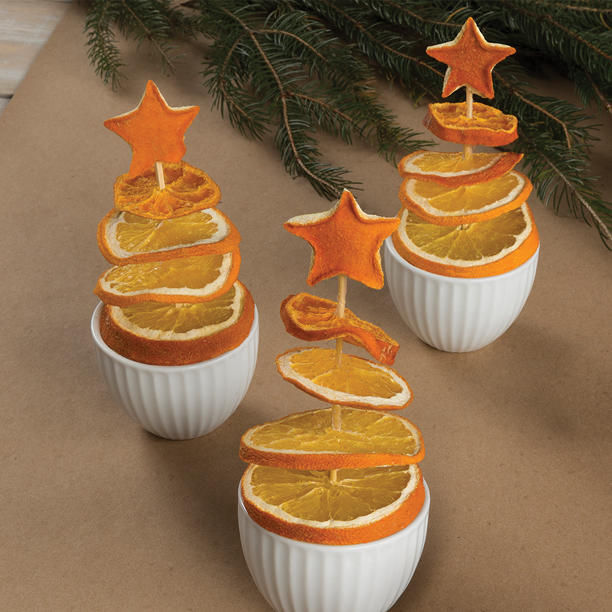 Quick tips
Slice and dry oranges in oven at lowest temp.
Slide slices onto skew; glue into place.
Top skew with star shape.
Place each tree into bowl with arrangement foam.