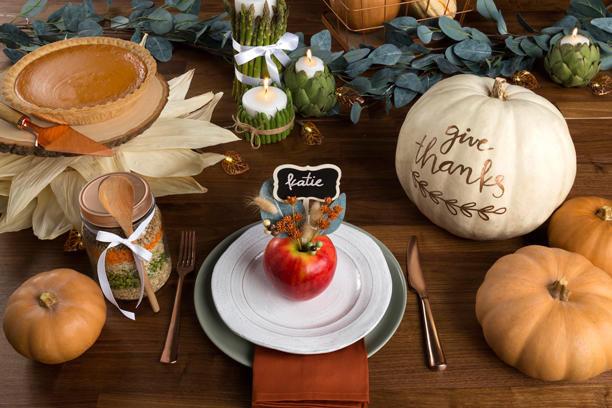 Corn Husk Wreath
---
Supplies
Straw wreath
Bowl of water
Paper towels
Corn husks
T-pins
Hot glue gun
Scissors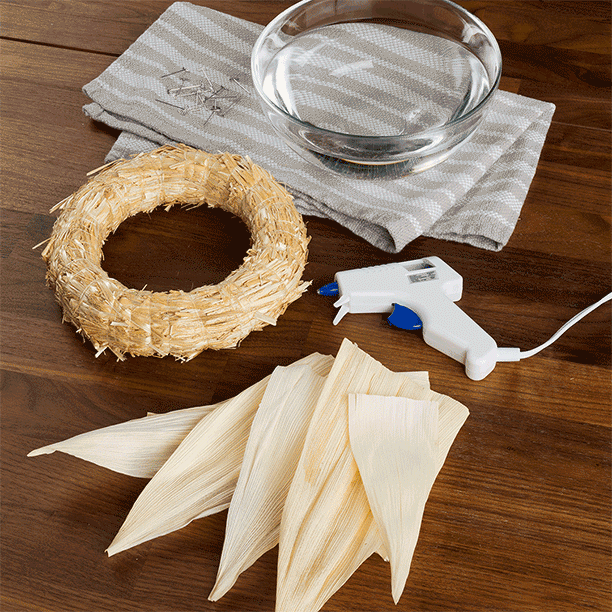 Quick tips
Soften corn husks in water; dry slightly on paper towels.
Wrap corn husks around wreath, overlapping edges to form a first layer that covers straw entirely. Use T-pins to secure undersides of husks as you go.
Create "sunflower" look: Pin water-softened husks to wreath so they dry into draped, curled or undulating shapes.
Repeat, going around the wreath to create several layers.

Use glue gun to permanently attach radiating husks a few at a time. Attach in layers, tucking additional husks behind until you reach desired fullness. Use scissors to trim husk to desired lengths and widths as you go.

Veggie Candles
---
Supplies
Green beans
Asparagus
Artichokes
White candles
Festive ribbon or twine
Candle dishes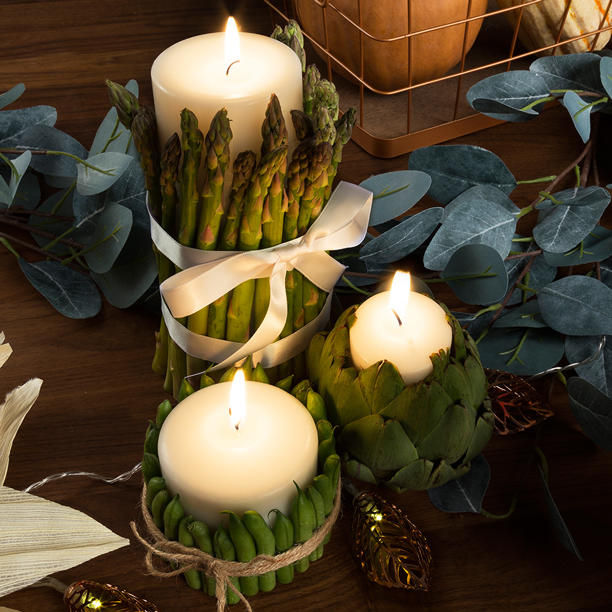 Quick tips
Align tall vegetables like asparagus and green beans around pillar candles.
Fasten with decorative ribbon.
Cut and hollow out short vegetables like artichokes and insert votive candles.
Place on individual candle dishes or create a display of three or more candles.
Apple Bouquet Place Card
---
Supplies
Four apples
Flowers
Dried berries
Name cards on a stick
Green arrangement wire
Plate and linens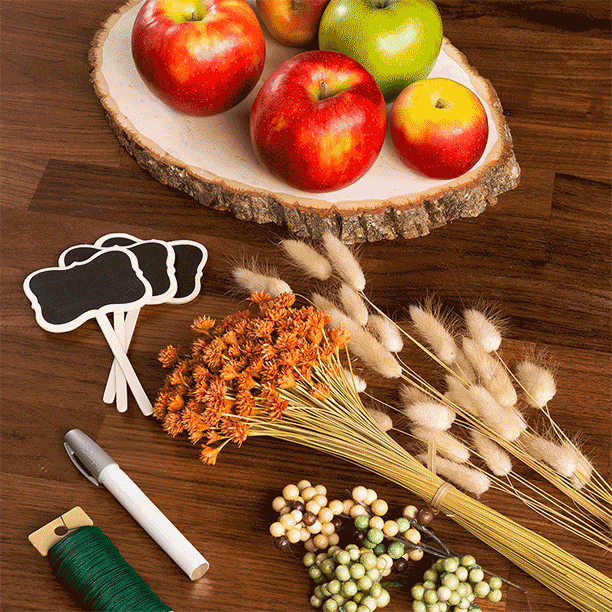 Quick tips
Wash and shine apples.
Secure dried berries and flowers to apple stems with wire.
Cut a small slit in apple and insert name card stick, or wire name card and stick to apple stem.
Place finished apple on top of each place setting.
Give-Thanks Pumpkins
---
Supplies
White pumpkins
Copper paint pen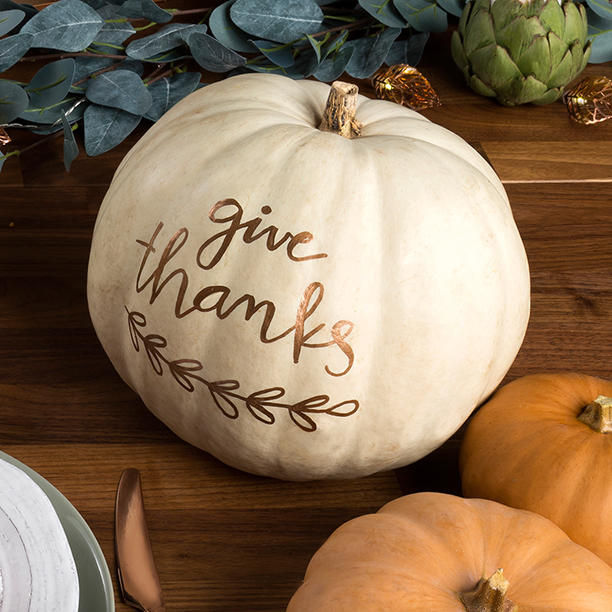 Quick tips
Wash and dry pumpkin.
Plan messages or designs, like "Give Thanks," "Happy Fall" or "Gather Together."
Use stencils or free-hand your Thanksgiving message. (Perhaps rehearse first with light pencil.)
Friendship Soup
---
Supplies
1 wide-mouth quart jar with lid
1/3 cup beef bouilon granules
1/4 cup dried minced onion
1 tbsp. dried parsley
1/3 cup uncooked white rice
1/3 cup long-grain brown rice
1/2 cup green split peas
1/2 cup dried red lentils
Ribbon, twine or string
Wooden spoon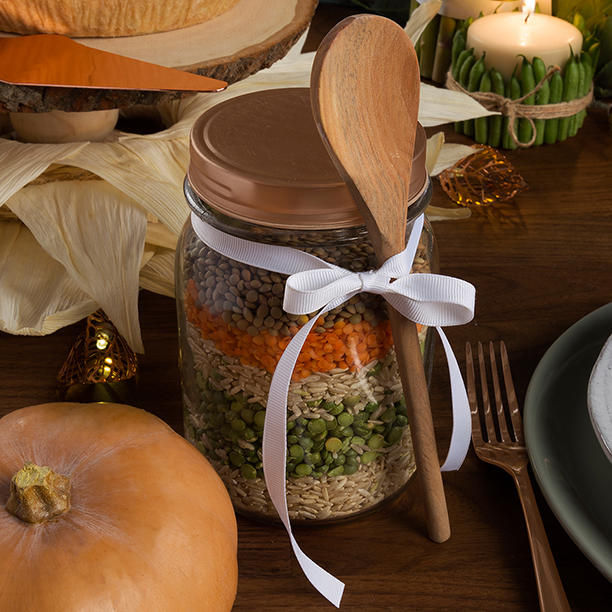 Quick tips
Wash and dry jar thoroughly. Layer ingredients in jar, varying colors.
Tie material with ribbon or twine.
Add gift tag and wooden spoon