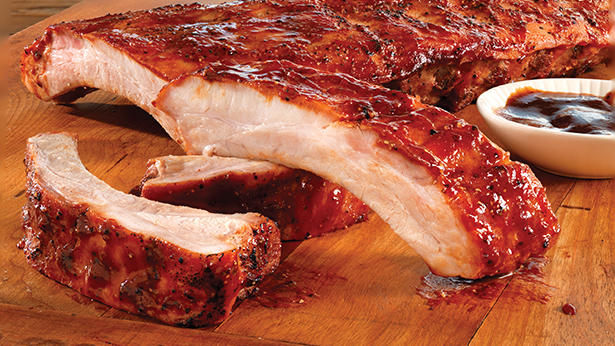 The mouthwatering, fall-off-the-bone delicious flavor of ribs are an unmistakable favorite. Here is the basic how-to on cooking and serving pork ribs.
Step 1: Remove the Outer Membrane
You can do this by hand. Scrape a corner with your thumbnail to get it started and pull the rest free from the ribs.
Step 2: Apply Spice
Season ribs as desired – pick your favorite rub or marinade and apply liberally.
Step 3: Cook (Oven & Grill)
Heat oven to 350ºF. Place prepped ribs on foil-lined shallow baking pan. Roast about 2 hours until tender (approx. 190ºF internal temp). Then place ribs on grill over medium heat for 15–20 minutes, turning frequently and brushing with sauce.