Our brands have delicious covered – breakfast, lunch, and dinner!
From the bacon or sausage sizzling on your stove, to your favorite ham, hot dog, or lunchmeat, chances are good you already love one of our leading brands. It's why families all over the world purchase our products every year.
Your Family's Favorites!
Smithfield® isn't only a leading provider of high-quality pork products. We're a leading provider of the most important part of any meal: premium, high-quality meat. And we take our meat duties seriously. After all, the rest of the meal is just a side dish. Smithfield products were first introduced in 1936 in Smithfield, Virginia, by people who lived for the love of meat.
Product Categories: Bacon, BBQ, Breakfast Sausage, Deli Meat, Fresh Pork, Ham, Lunchmeat, Marinated Pork, Ribs, Smoked Sausage, Snacking
Founded by Peter Eckrich in 1894, Eckrich® has a rich heritage starting from a small meat market in Fort Wayne, Indiana. Through it all, Eckrich meats have been recognized for their great taste and supreme quality, craftsmanship, care, and pride. Our savory smoked sausage and deli meats are the ultimate go-to for flavorful meals at a moment's notice.
Product Categories: Deli Meat, Smoked Sausage
From a nickel stand that Polish immigrant Nathan Handwerker opened in Coney Island in 1916, Nathan's Famous® has grown to be the world's most popular hot dog. Produced under license, more than 500 million Nathan's Famous hot dogs—made with 100 percent premium beef—are enjoyed every year.
Product Category: Hot Dogs
Based in Southern California since 1931, Farmer John has been a staple for high-quality pork products in the West. From bacon, breakfast sausage, hot dogs, smoked sausage, and lunchmeat to fresh pork and holiday harms, Farmer John carefully crafts quality meats and foods that you can be proud to share with family and friends.
Product Categories: Bacon, Breakfast Sausage, Ham, Hot Dogs, Fresh Pork, Lunchmeat, Pork, Smoked Sausage
At Farmland, we celebrate the traditions that are shared daily with our consumers and our food, across our country, at the table and beyond. It's a morning meal. A weekly tailgate. A note tucked into a school lunch. It's the values that we've been committed to since our start: Strong work ethic. Community. Substance over flash. And wholesome, quality food that people feel good about serving. For Farmland, it's all in a day's meal.
Product Categories: Bacon, Breakfast Sausage, Ham, Hot Dogs, Lunchmeat, Smoked Sausage
For more than 150 years, Armour® has helped families make everyday meals great. Founded in Chicago in 1867 by the Armour brothers, Armour was the first company to use refrigeration. Armour remains dedicated to providing simple, convenient meal solutions for everyday families.
Product Categories: Bacon, Deli Meat, Dry Sausage, Hot Dogs, Lunchmeat, Prepared Foods, Snacking
At Carando, we believe life is full of delicious moments — like a packed table at the holidays or sharing a story over lunch with a friend. What matters, is making sure those moments have delicious flavors to match. That's why we make our food using fresh, premium ingredients, inspired by old-world recipes that capture the spirit and taste of Italy. From snacks and pass-around crowd pleasers, to dinners and more, Carando helps you savor moments big and small — and celebrate everything that makes life so delicious.
Product Categories: Deli Meat, Dry Sausage, Ham, Snacking

Cook's® is the nation's leading brand of traditional and spiral sliced smoked bone-in ham, corned beef, and smoked picnics. Slow-cured with natural ingredients such as real honey, brown sugar, and maple syrup, Cook's hams are then smoked for hours using real hickory wood for the perfect finish.
Product Category: Ham
When it comes to the great taste of authentic BBQ, Curly's® BBQ is exactly what you need. Smoked for hours and ready in minutes, Curly's makes it easy for you to create your own tasty dishes with authentic, restaurant-quality BBQ. Whether you prefer Curly's pulled pork or pulled white meat chicken, you'll spend less time preparing and more time enjoying. Curly's Fully Cooked Ribs are meaty and tender, just like the ones served in the best barbecue restaurants. They are slow cooked in our original rich and savory sauce, so all consumers have to do is Heat, Serve, and Enjoy!
Product Categories: BBQ
Gwaltney® has been calling everyone to the table with our wide variety of bacon, bologna, hot dogs, and sausage since 1870. Why do people get excited for a Gwaltney meal? It's our commitment to creating craveable, irresistible food of the highest-quality—at a price that won't break the bank. It's our desire to make life's celebrations filled with fun. And everyday meals easy for families to enjoy. Most of all, it's the grin on everyone's face when they take bite after bite of our delicious products. That's the Greatness of Gwaltney.
Product Categories: Bacon, Breakfast Sausage, Hot Dogs, Lunchmeat, Smoked Sausage
We believe that when health is top of mind it is important to give your family the food they love with the wholesome ingredients they need. You can rest assured that with Healthy Ones® deli meats and pre-sliced lunchmeats, you are getting just that. We take the guesswork out so you don't have to think twice about what you put in your cart.
Product Categories: Deli Meat, Lunchmeat
At John Morrell® we believe in the American family that, on a daily basis, stretches their dollar to provide quality meals for their table. We're a brand that's taken stock in the heart of our consumers, and we strive to be one of the brands they trust to consistently provide substance to their meals.
Product Categories: Bacon, Breakfast Sausage, Deli Meat, Ham, Hot Dogs, Lunchmeat, Smoked Sausage
Kretschmar® premium deli meats and cheeses have meant quality since 1883—from hams made with a unique hardwood smoking process to hand-trimmed poultry and beef using the best cuts. Consumers who choose Krestchmar enjoy the finest ingredients and legendary taste.
Product Category: Deli Meat
At Margherita® Meats selection of both tranditional and specialty Italian meats are sure to add delicious and unique flavors to all your creations. Entertain the Italian Way with Margherita!
Product Categories: Deli Meat, Dry Sausage
When it comes to your operation, no one offers more successful business-building solutions than Smithfield Culinary. We offer everything foodservice operators need to build a menu, from innovative culinary insights and ideas that help create head-turning menus, to the industry knowledge and critical thinking needed to achieve a competitive advantage.
Foodservice Operators and Culinary Insights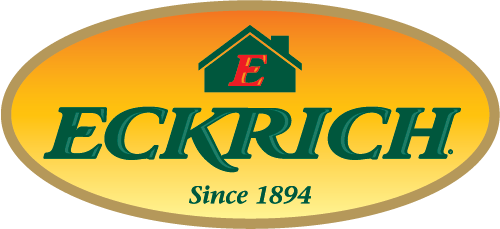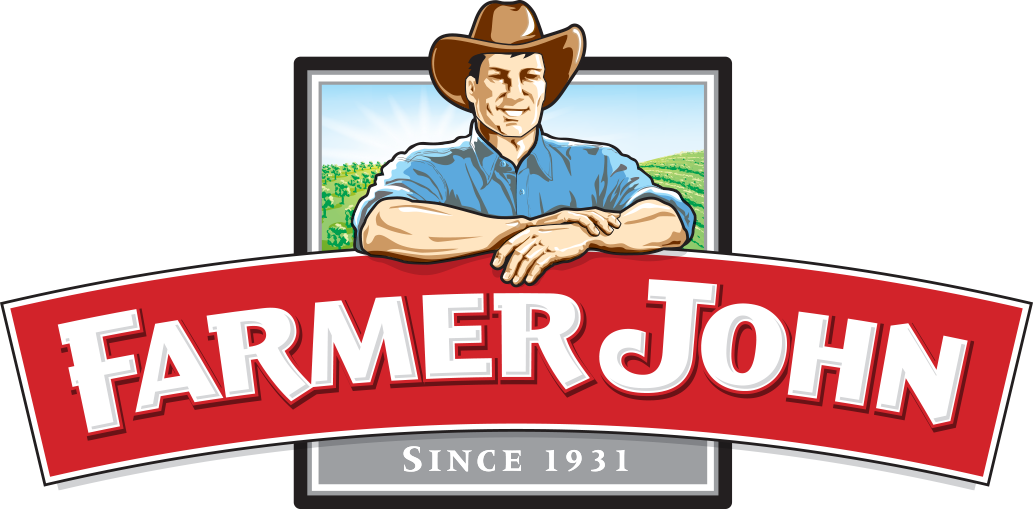 1 of 15
Our History
Our company traces its history back to 1936, when Joseph W. Luter Sr. and his son, Joseph W. Luter Jr., opened the Smithfield Packing Company in Smithfield, Virginia. They built the Smithfield Packing Company plant in 1946 on Highway 10. By 1959, their workforce had grown to 650.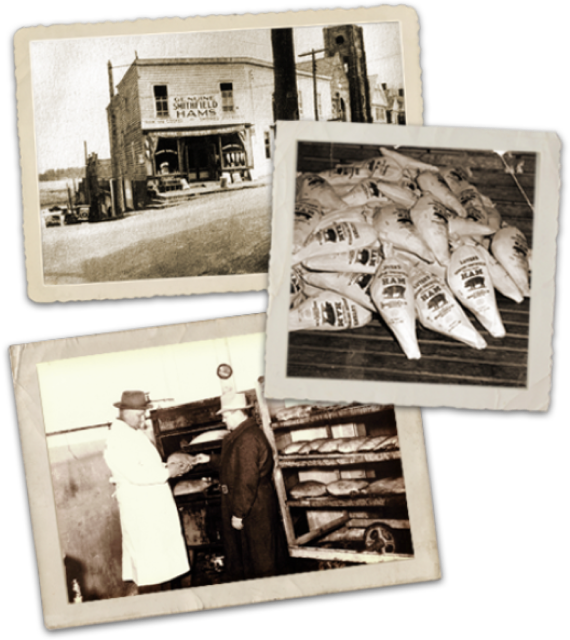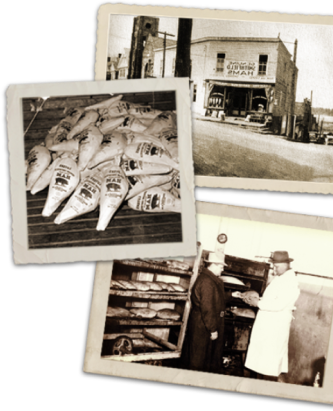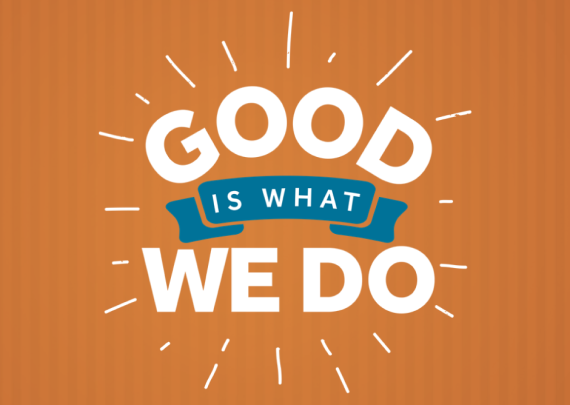 Good Is What We Do
At Smithfield Foods, "good" doesn't stop with our products — it's in everything we do. Our Smithfield Family is made up of good people. "Good" describes everything we do and it's an integral part of who we are. From our commitment to safety, diversity, and inclusion in our workforce to doing our part to support the communities in which we operate in and beyond, we're committed to making a difference.
Calling all meat lovers.
Is Bacon a Way of Life? Join the club...The Friends & Family club that is. Sign up today for delicious recipes, simple meal planning, and exclusive competitions. So what are you waiting for, meat lover?