There are a myriad of kitchen tools and gadgets but if you have nothing else in your drawers and cupboards, make sure you stock these kitchen essentials.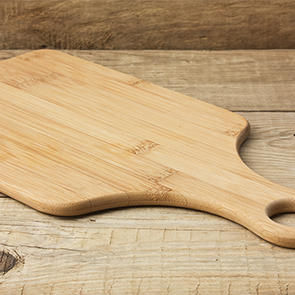 Cutting Boards
A nice wood cutting board is great for chopping, easy to maintain and presents foods beautifully. But for cutting raw meat, we recommend plastic or silicone—wood is porous by nature and can harbor bacteria.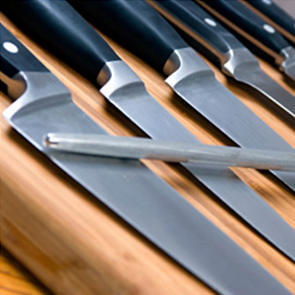 Knives
Knives have been an essential part of food preparation since the Stone Age. A good set of steel makes any kitchen job easier. Read all about it here in Know Your Knives.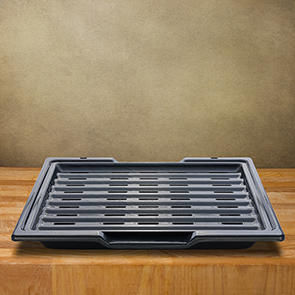 Broiler Pan
This multipurpose pan is great for pulling off big flavor when it's too cold out to grill.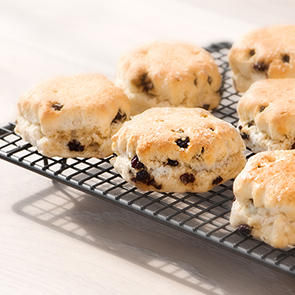 Cooling Rack
Inside Trick Alert! A cooling rack in a warm oven keeps your breaded pork chops crispy after frying.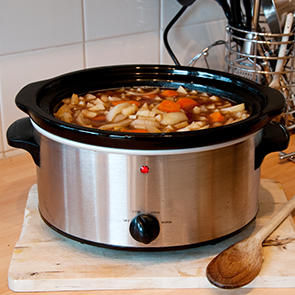 Slow Cooker
Every pork cooker's kitchen has a slow cooker around. Its set-it-and-forget-it ease of use makes it a favorite for families on the go and lovers of comfort food alike.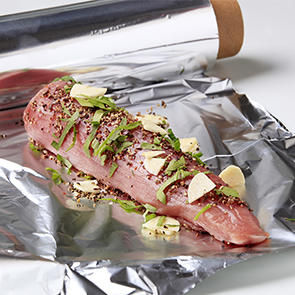 Aluminum Foil
What can one say about aluminum foil that hasn't been said about the wheel—or the thumb. Foil is to the kitchen what the steering wheel is to the car; you just can't operate without it.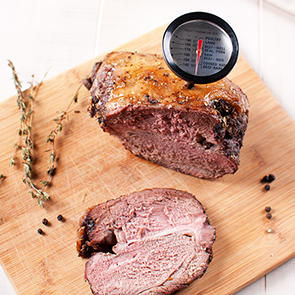 Meat Thermometer
Getting your food to the proper temperature is the best way to maximize your meal's flavor. Don't forget, cooking pork properly means 145°F.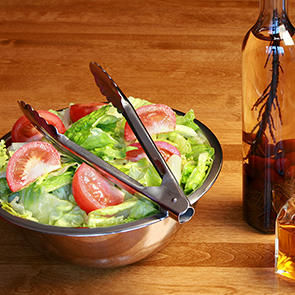 Tongs
For sautéing, plating food and everything that saves your fingers from hot pots and pans—kitchen tongs are one of the most versatile tools in the drawer.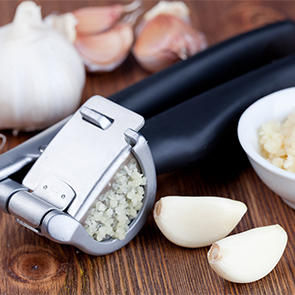 Garlic Press
It's a controversial tool—many home chefs prefer to chop or mince but when time is a factor, you can't beat a garlic press. Want to keep your hands free of that garlicky smell? Try peeling your garlic with a handy peeler roller.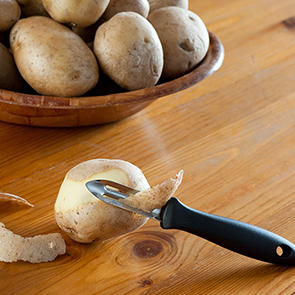 Vegetable Peeler
You know what it does—you need it in the kitchen. While some people slide the garbage can over to peel into, we like to use a medium or large mixing bowl to collect all the prep debris.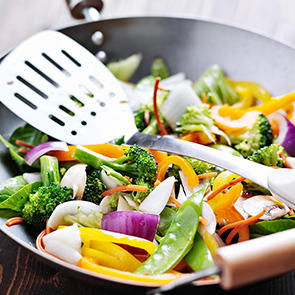 Metal Spatula
We're big cast-iron ware fans and a metal spatula is a great accessory but it also works well on stainless and (carefully) on non-stick.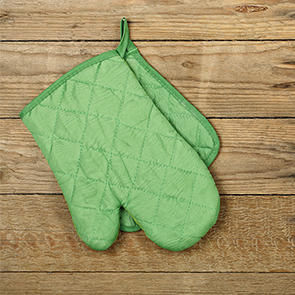 Hot Pads
Possibly the most simple kitchen equation there is: hot pots/pans + bare hands = OUCH! Leave the towels for wiping up and protect your hands and your countertops with a nice set of hot pads.