Fresh Pork Boneless Pork Loin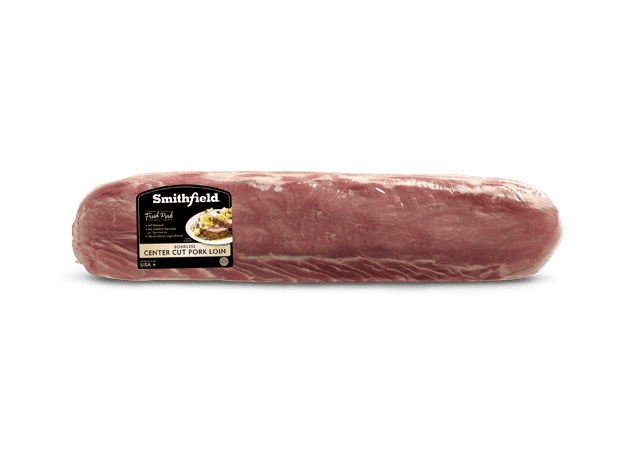 Instructions
Cook Smithfield Pork to an internal end temperature of 145ºF (medium-rare) to 160ºF (medium) when measured in the thickest part of the meat. Let stand 15 minutes before slicing. Pork will be slightly pink in the center.
OVEN: Heat oven to 375ºF. Place pork, fat side up, on rack in shallow roasting pan; season as desired. Roast 15 to 20 minutes per pound.
GRILL: Heat charcoal or gas grill for indirect cooking at 375ºF to 400ºF. Season loin as desired; grill for 25 to 30 minutes per pound, turning occasionally.
SLOW COOKER: Season pork as desired and place in 4- to 6quart slow cooker. Pour ½ cup water, chicken broth or white wine into pot. Cover and cook on Low 8 to 10 hours (High: 4 to 6 hours). If cooking vegetables with pork, thinly slice and place in bottom of cooker with meat on top.
Nutrition Facts
Amount Per Serving
Serving Size: 4 oz
---
Related Articles
Article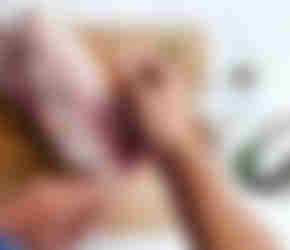 A step-by-step guide to tying a pork roast 1. Cut a piece of butcher twine approximately 5 feet long to accommodate a family-sized roast. 2. Place pork loins together on a cutting board with the fattiest
Article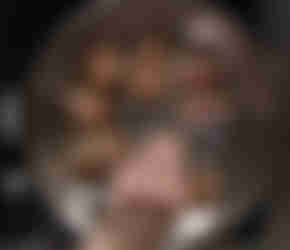 Here's a tip on how to prepare delicious pork tenderloin even on the busiest day. This video shows you how to slice and sauté so that in no time at all, you and your family can enjoy mouthwatering pork tenderloin quickly and easily.
Article
Now you can have pork tenderloin even when time is tight. This video will show you a quick and easy technique for slicing and grilling pork tenderloin that results in gorgeous medallions that taste delicious.
Customer Reviews & Ratings