Original Recipe Marinated Fresh Pork Loin Filet
Smithfield Marinated Original Recipe Fresh Pork Loin Filet brings fresh mouthwatering flavor to any meal. Smithfield boneless pork loin is h… View More expand_more
check
Feature:
No Artificial Ingredients
check
Feature:
Product of USA
check
Feature:
20g Protein Per Serving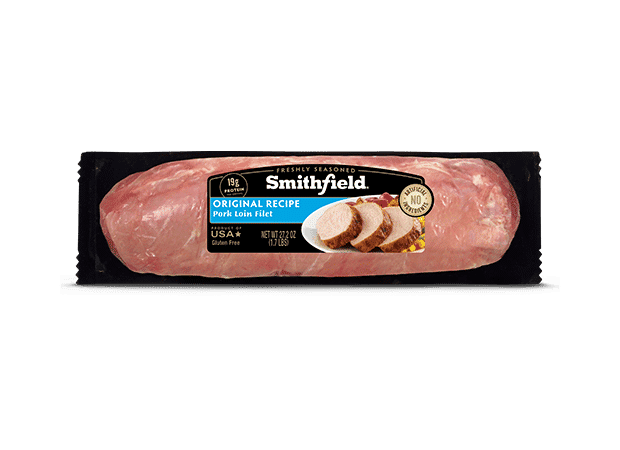 Ingredients
Marinated With Up To A 20% Solution of Water, Vinegar and Salt
Instructions
Cook Smithfield Pork to an internal end temperature of 145°F (medium-rare) to 160°F (medium) when measured in the thickest part of the meat. Let stand 10 minutes before slicing. Pork will be slightly pink in the center.
Oven: Heat oven to 375°F. Place pork on rack in shallow roasting pan. Roast 30 to 35 minutes per pound.
Grill: Heat charcoal or gas grill for indirect cooking at 375°F to 400°F. Grill loin filet for 30 to 40 minutes per pound, turning occasionally.
Fast Grill: Butterfly the loin filet by slicing down the middle lengthwise without cutting all the way through. Open filet to lay flat and grill over direct heat for 7 to 9 minutes on each side.
Nutrition Facts
Amount Per Serving
Serving Size: 4 oz
, Servings Per Container: 7
---
Related Articles
Article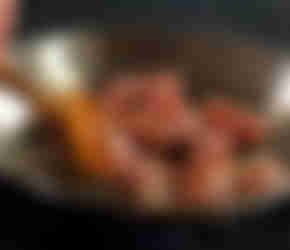 Sautéing pork on your stovetop is a quick and easy way to have dinner ready in minutes. Just a small amount of oil or butter in a pan and plenty of stirring allows meat to cook evenly, leaving a nice caramelized flavoring that can be used as ...
Article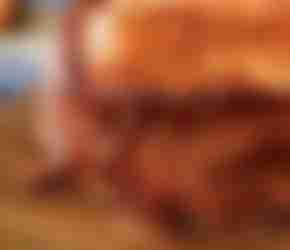 It's sometimes innovative, eclectic and fun but it's always delicious. There are a thousand ways to do it but here are the top 9 ways to cook pork.
Article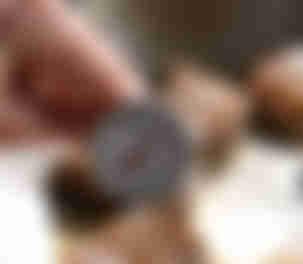 Knowing when pork is at its tender best is easier than you think. All you need is a meat thermometer. Because for most pork cuts, an internal temperature of 145˚F ensures that you'll have perfectly cooked pork that is tender and juicy ...
Customer Reviews & Ratings