Anytime Favorites Hickory Smoked Bone-In Pork Chops, 17 oz.
check
Feature:
Naturally Hickory Smoked
check
Feature:
Fully Cooked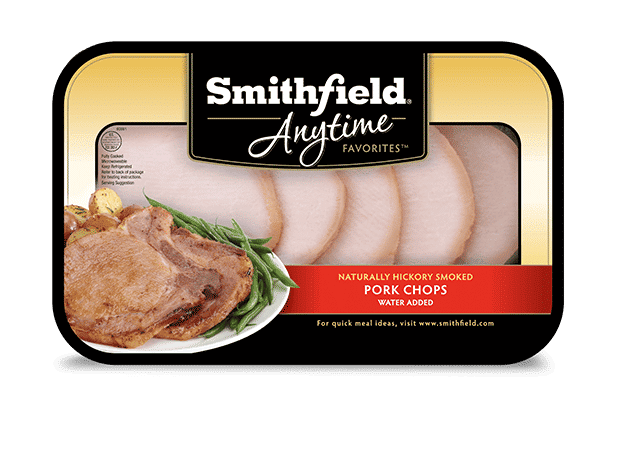 Ingredients
Cured With: Water, Dextrose, Contains 2% or Less of Potassium Lactate, Salt, Sodium Phosphates, Sodium Diacetate, Sodium Erythorbate, Sodium Nitrite.
Nutrition Facts
about 5 Servings Per Container
Serving Size: 3 oz
Amount Per Serving
---
Suggested Recipes
Recipe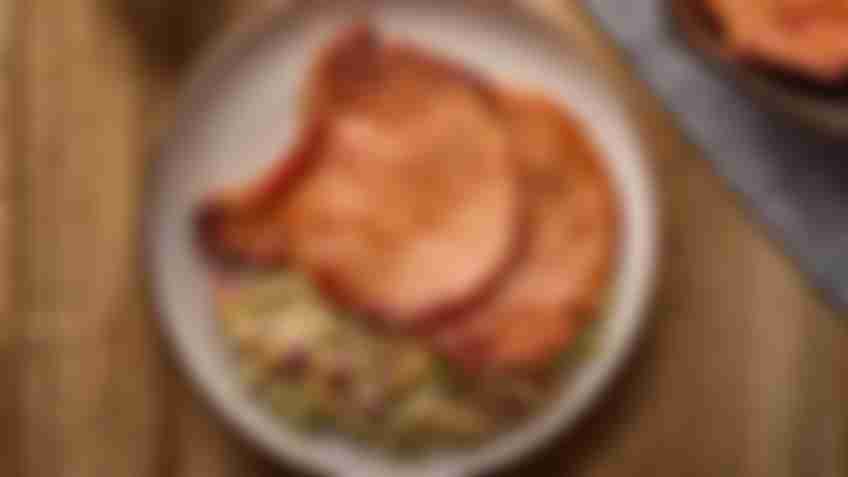 restaurant_menu
5 Servings
alarm15 mins
schoolBeginner
restaurant_menu5 Servings
---
Recipe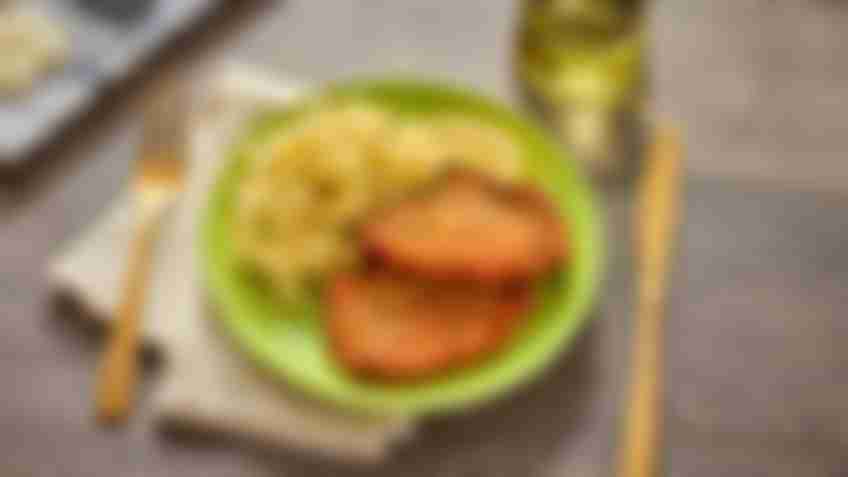 restaurant_menu
4 Servings
alarm15 mins
schoolBeginner
restaurant_menu4 Servings
---
Related Articles
Article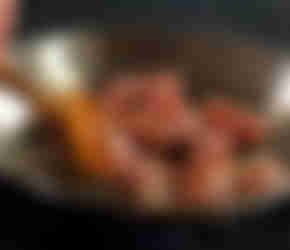 Sautéing pork on your stovetop is a quick and easy way to have dinner ready in minutes. Just a small amount of oil or butter in a pan and plenty of stirring allows meat to cook evenly, leaving a nice caramelized flavoring that can be used as ...
Article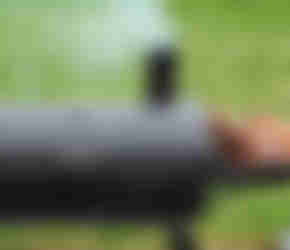 Smoking pork and other meats is an age-old technique that can produce delicious results. Here are a few pointers to make your smoky outing a success.
Article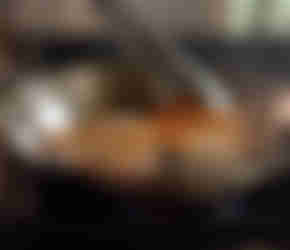 When you're crunched for time, making a delicious meal can be a challenge. With this video you'll learn a great tip – making pork chops quickly by pan-frying, then finishing in the oven. They turn out so juicy and tender, you'll probably never ...
Customer Reviews & Ratings